Sun, sandy beaches, limestone caves and bays, make up Algarve's, Portugal's most southern region coastline. Along with Sun and amazing coastline you will see great castle towns and historic villages. It's no wonder Algarve is popular tourist destination.
Algarve isn't just all about being out on the beach, or sightseeing. There are great entertainment opportunities, with beach bars, breathtaking golf courses, diving, amazing night life and much more.
I have been to Algarve once about three years ago now. Went there with bunch of lads with who, I was playing 5 a side football, at the time, when I was still in college back in Wales.
Purpose of our trip was 'stag due' for one of guy's who got married, later that summer. We flew from Bristol to Faro airport and stayed in Albufeira town in Algarve region. I can safely say that, Albufeira is perfect place to organize stag and hens parties. Few of the beach bars we managed to visit were great, rather cheap drinks, great atmosphere. Genially great quality food especially looking at value for money! Although, if you're planning to visit Albufeira town be prepared, place gets mental at night time!
Weather was amazing entire time we were out there. Even so it was late spring it was so hot outside and water in ocean was pretty warm to go for a swim.
Funny enough, for me one of the highlights certainly was amazing English breakfast in small dinning place we found just walk away from our hotel. Exactly, what I needed, after a big night out. I think I will go back out there, just to have that breakfast again. Especially cooked eggs! Honestly the best cooked eggs I've ever eaten in my life. Kept going back to same place for breakfast, just because it was amazing!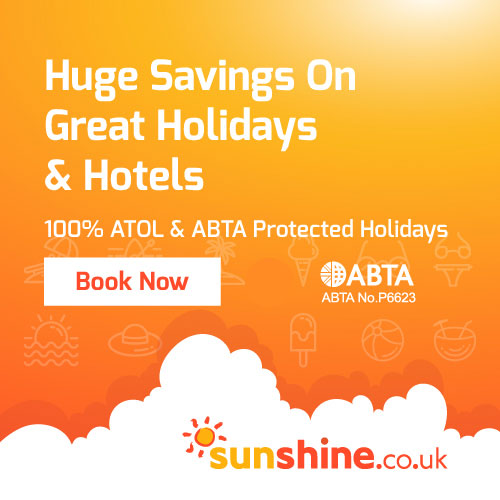 I was out there for 4 days and as much fun as it was, looking back now, I wish, I actually went out to do way more sightseeing and discover everything that Algarve has to offer. Maybe one day.
Only shame out of this trip I guess as much fun as we had out there, for 4 days, was barely doing any sightseeing at all and pretty much constantly hitting pubs, bars and restaurants.
Honestly, nice place to go for lovely holidays to get some sun, spend time on the beach and it's all comes out rather cheap too.